Engaging Your Audience Using Improv - Presented By Kiki Yeung and PK Of "Crazy Woke Asians"
Registration for this event has passed
We've all heard the phrase "Here's the windup....and the pitch..." during Baseball games. Yet, we have no idea what comes next...
To celebrate Asian Pacific American Heritage Month (APAHM), NAAAP-LA and US Bank have partnered with two of the most "Crazy 'Woke' Asian" stand-up comedians in SoCal to share their insight on how to activate your spontaneity with improv.
Whether it's to capture the hearts of an audience or to save face in an ill-prepared board meeting, being able to improvise effectively could mean the difference between that shine or shadow in your personal and professional branding and reputation.
NAAAP members and US Bank employee event benefits:
- FREE to attend this event when you register with the promo code included in your invitation
- Exclusive VIP lounge with food and drinks (non-alcoholic only)
Event Schedule:
7:00p - Check-In and Networking
7:30p - Start program and introductions
7:45p - Improv group activity - Co-Hosted by Kiki and PK
8:15p - A moment with Johnny on public speaking and improv
8:30p - Key takeaways + Q&A
9:00p - Networking & Closeout
Parking:
Koreatown is notorious for the lack of parking. It is highly recommended that you take Uber/Lyft to Cafe Bleu.
Come early if you are looking for valet parking in the plaza. Spaces are limited.
Register for this event here:
https://naaapla-engagewithimprov.eventbrite.com
---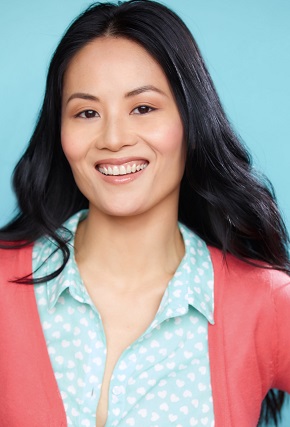 Co-hosted by Kiki Yeung:
Kiki Yeung is an actress, producer and stand up comedian born in Hong Kong and raised in Seattle. Kiki is the producer of the always sold out comedy show "Crazy Woke Asians" featuring the funniest comedians in town.
Her award winning one woman show "Second Chances" was produced at Santa Monica Playhouse and Pan Asian Repertory Theater's NuWorks Festival. Kiki worked in Hong Kong and London with acclaimed directors Wilson Yip (Ip Man series) and Soi Cheung (The Monkey King). She trained at The Groundlings and in sitcom acting at Scott Sedita's Acting Studios.
Kiki majored in Drama at University of Washington and was a diversity scholarship recipient for Freehold Theatre's Ensemble Intensive Professional Training Program. Kiki is bilingual in Cantonese.
Kiki has performed at the Comedy Store, Ice House Pasadena, Hollywood Improv, Flappers Comedy Club, The Comedy Palace and opened for Kevin Nealon and Darrell Hammond (SNL). Recently, she produced the CWA Solo Performance Festival partnering with NBC featuring over 18 Asian American comedians.
http://www.instagram.com/kikifunnymama
http://www.facebook.com/kikifunnymama
http://www.instagram.com/crazywokeasians
http://www.facebook.com/crazywokeasians
---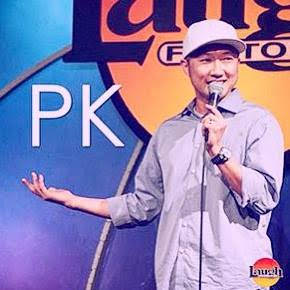 Co-hosted by Paul Kim (PK):
PK is a regular at The World Famous Laugh Factory in Hollywood. He has brought over 10,000 people to the club, many of them seeing stand up comedy live for the first time. He's a regular at The laugh Factory, Comedy Store, Improv, IceHouse, Flappers, and Haha Comedy Club. He has performed at over 100 universities across the United States.
He was the Grand Prize Winner of The Uncle Clyde's Comedy Cup at The Pasadena Icehouse sponsored by H2F Productions, which featured 100 comedians and he took first place. Growing up PK stands for Paul Kim and Preacher's Kid. (Preacher's Kids = Problem Kids).
PK is the Founder, Exec. Director, and host for ten years of a non profit organization and annual Asian talent show called Kollaboration, which now in its 17th year, draws over 7,000 people annually in fourteen cities. www.kollaboration.org
He is the Co-founder of LiNK, Liberty in North Korea, a non profit organization dedicated to bring awareness to the needs of North Korean refugees. www.linkglobal.org
He was invited to The White House as a Champion of Change for his contributions to the community.
He was a producer, writer, and host of Mnet's BPM - Beats Per Mnet - a daily talk show on TV focusing on food, fashion, and clothing.
He is a Talent Acquisition Manager at New American Funding! National Direct Lender and we service all of our own loans!paul.kim@nafinc.com
---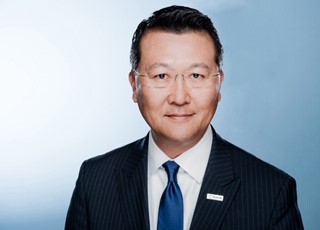 Guest Speaker - Johnny Kim (US Bank):
Johnny Kim is a Regional Manager for the North Los Angeles/Inland Empire Region at US Bank Home Mortgage where he oversees a team of Sales Managers and Mortgage Professionals in the Los Angeles and surrounding markets.
He grew up in Houston, Texas and attended the University of Houston and moved out to California in 1992 to begin a career in the Hospitality Industry while also getting married and raising two children.
Eventually falling into the Finance and Banking Industry he has worked at previous institutions such as Bank of America and PrimeLending in the role of Branch Manager, Stonegate Mortgage as an Area Manager, and currently at US Bank Home Mortgage as the Regional Production Manager. Johnny currently serves on the Board of the Los Angeles Development Network at US Bank as well as advisory council for Koreatown Youth Community Center and is currently the Committee Chair for a local Cub Scout Pack.
---
'Thank you' to our event sponsor: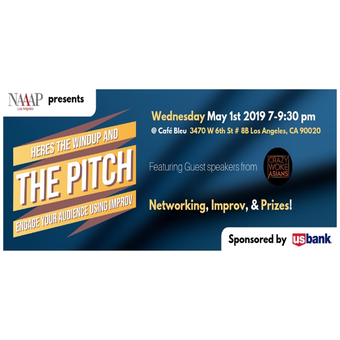 Cafe Bleu - 3470 W 6th St # 8B, Los Angeles, CA 90020, USA